With the title of this post, I refer to Marie NDiaye's book, Three Strong Women (2009), which is telling the story of three heroines between France and Senegal. It is proven: powerful stories and visions can change the world. Let's only remember the Civil Rights movement in the US or the raise of women empowerment happening progressively since a few decades (2 generations ago, women couldn't vote, remember?). For sure, it's not enough. For sure, it's not fast enough and we're not enough people but there are, actually many, so many examples of real change in the past. This can give us courage in hard times.
Our followers know that with the Lytefire, the team is on a journey to mitigate deforestation and global warming consequences, as well as empower people with a simple, efficient and elegant solar solution. Lytefire requires no infrastructure, no renovation and no high tech to be implemented. And it relieves the burden of energy from many people's shoulders around the world, especially women and especially in Africa.
Did you know that many women in African villages still have to go to chop wood and it takes them hours every day? On her way, the woman might meet with predators (humans or animals), break her back, then spend hours by the fireplace breathing dark particles to simply roast a few kg of peanuts to be sold on the local market. Provide these women with a Lytefire oven and all this is gone. And the deforestation slows down around the village.
Did you know that this year, our field team trained more than 200 young people in Uganda to become solar bakers and created themselves an income based on a fossil fuel free activity? Doesn't this give a bit of hope?
Did you know that some people in France are ready for a change using that same tech to bake and roast delicious snacks? They save on energy and they experience a different relationship to work - following the sun, adapting to elements, experiencing the solidity of a locally produced solar tech very adapted to our times.
And on top of spreading Lytefire with pedagogical trainings, the team works on changing the storytelling and building bridges. That's what's needed to make this world a better place.
On this path, we are now joined by 2 strong women, and we're so happy to welcome them.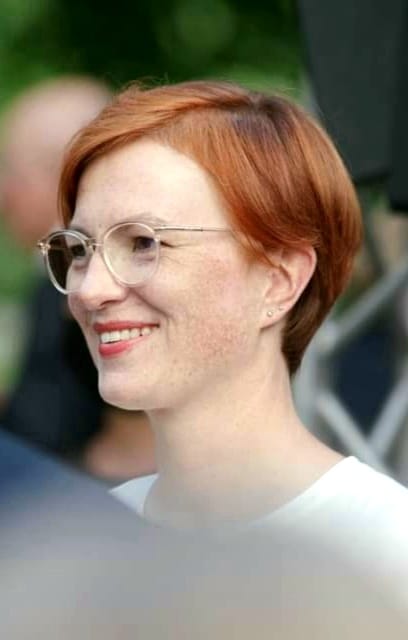 Susanne Müller
is an impact investor from Germany, in charge of MII GmbH. She is joining our board as a Director. After several years in public service (HZI, Fraunhofer ITEM), Susanne changed to the private sector. She has experience in the metal, wood and plastics processing industry in the areas of HR, occupational safety and most recently QM.
"Recently I became a happy impact investor. I've seen a lot and want to see a lot more. I believe in mutual success through cooperation!
When I saw the Lytefire for the first time in the showroom video, it was immediately clear to me that this is a simple, technical solution that could be used anywhere in the world.
This product holds the solution to a group of global issues that we need to tackle now! During my first conversations with the founders of SFCO, I was immediately carried away by the strength of their vision and their devotion.
During my visit to Kenya and Uganda in April this year, I was able to get to know most of the team. I got detailed insights into the production of the Lytefire stoves directly on site in Kenya, into the project work and into the training courses in Uganda, which impressed me very much. I was able to see by myself what entrepreneurial perspectives a Lytefire Bakery brings for the users. I have been able to taste their cookies and cakes. I could really feel the empowerment of the trainees, who are mostly women. Furthermore, I was deeply inspired by the team's loving passion and enthusiasm for working towards the fulfillment of the mission.
It quickly became clear to me that I would be happy to support this company with all my skills beyond my role as an impact investor. With Solar Fire board, I'm willing to share my expertise in quality management based on my many years of experience in the various sectors of the manufacturing industry. I am delighted and honored to be part of the working board myself now, to support the mission with my strength and to drive the vision forward."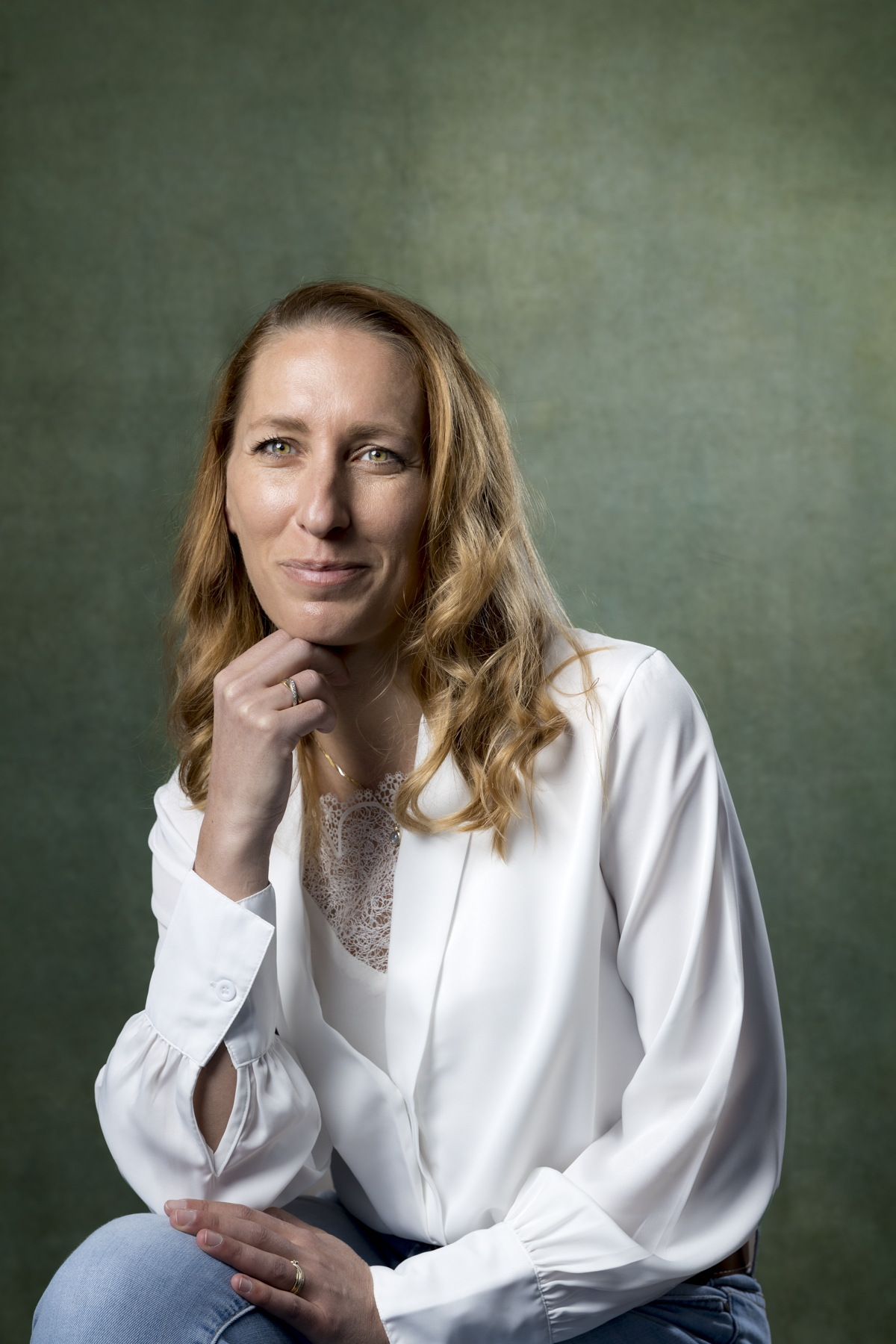 Elise Hauters
is co-managing
CPM Industries
with her brother Benoist Panchout. The company was created in Normandy by their father in 1990. CPM Industries expertise, is mostly in the aeronautics sector. It is thanks to their high motivation that Lytefire Deluxe has been finalized last year and starts to be commercialized in France. Elise's interest and commitment for impact is growing more and more at all level and she is initiating new projects to work on the transformation of her industry sector.
"It is my pleasure and also honor to accept this volunteer role of board advisor on topics on which I can shed some light. I find SFCO's mission very meaningful for several reasons and first of all the Lytefire implemented in Africa (and I hope one day among other regions in need for it) is a tool that makes possible to solve major food problems related to global warming.
But what moves me the most I think is the ability that this tech is providing to women to emancipate themselves, to empower themselves, to take the lead.
As a woman and a business leader, I experience how complex and heavy leading is, even in a Western and modern society. In addition, I have the absolute conviction that the industry must be able to put its capacity and skills at the service of social and environmental justice. We must be creative in the way we carry out our projects, in general.
My institutional missions on this topic allow me to confront on one hand the economic issues , which guide the actions of the major players in my territory in France, with the issues that I personally consider to be a priority. And if this can help Lytefire team, in one way or another, I am happy to dedicate time to share my expertise and past learning's."
Thanks for joining us!
(icon picture - credit : jplenio / Pixabay - Licence : CC0)